Facebook and Instagram Ads Lead to Huge ROAS and Sales Growth
While I was a Director of Digital Ops at Facehead Digital, we were tasked with growing online sales for a clothing company called "Broken Promises." What little paid advertising they had set up wasn't delivering the results they were looking for. They were a brand that already had a loyal following, some retail placement, and the resources to invest in scaling up to both connect with new audiences and find new channels to keep their existing customers coming back for more.
With our digital strategy, Broken Promises online sales went from $25,000 per month to over $160,000 while they were our client. We'd consistently deliver solid Return on Ad Spend (ROAS), averaging 5.57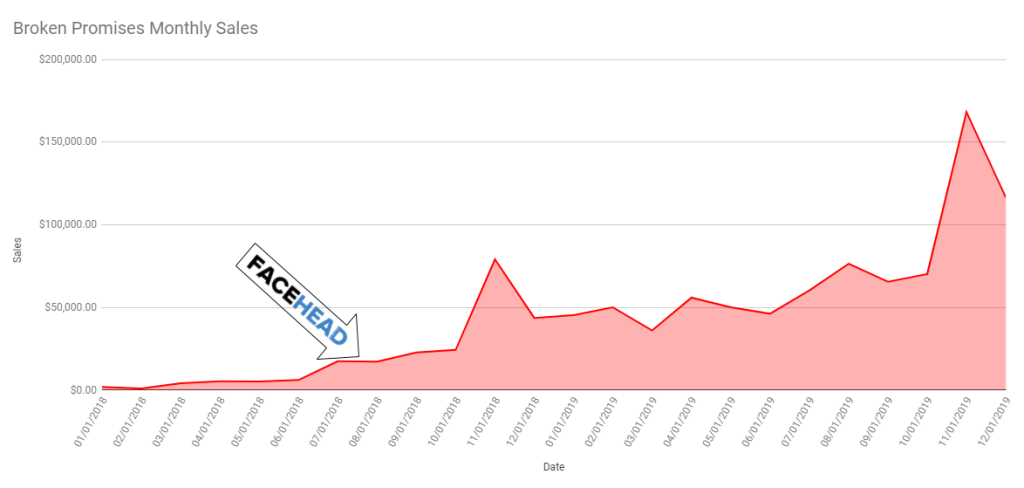 How did we find success with Facebook and Instagram Ads?
As much as I'd like to take full credit for this with my brilliant paid digital strategy, the success of those campaigns doesn't happen in a vacuum. Campaigns are more likely to succeed if you have a solid foundation:
A good product

A consistent brand strategy

Great content that communicates the value of your product and company. 
Luckily, Broken Promises brought 1 and 2 to the table. A solid foundation makes everything else easier. Facehead's video and graphic team brought number 3. Having amazing and engaging content for ads is a real difference maker in today's paid media environment. In this case, if you have content that communicates something about who the ideal customer aspires to be when they purchase your product, it's just a matter of getting those ads in front of the right people. 
Conversely, if you have great content and product that you can't get in front of the right people, you've just blown a bunch of money on nice looking production that isn't generating revenue for your business. That's where I come in. 
This starts with setting up effective tracking. If you don't know what works, you can't scale campaigns around those strategies. We implemented the Facebook Pixel, Google Ads tracking, and Google Analytics tracking (Universal Analytics when this happened). We wanted to track sales by category and individual product, then track attribution as best as possible. 
Next, we needed to test and scale audiences and content for our long term campaigns as quickly as possible. We tested static images, videos, and copy variations that would focus on new customer acquisition and we set up long term retargeting campaigns containing videos paired with dynamic catalog ads. Once we got these campaigns rolling, we were able to scale up successful ones and deliver reliable value for our client. Most of this happened on Facebook and Instagram. 
The big challenge was improving customer lifetime value with loyal fans. Would customers come back for another shirt and hoodie? A third? A fourth? Would they buy accessories? Is it worth using a paid channel here or relying on owned channels? 
Luckily, my digital ops team was in a position to support their owned channels when needed and reinforce them with paid advertising. We set up remarketing strategies that would let loyal fans know when there were new product drops and despite the short life cycle of these campaigns, we could still deliver consistently high average ROAS using a set of targeting and content strategies that we could adapt to each new release.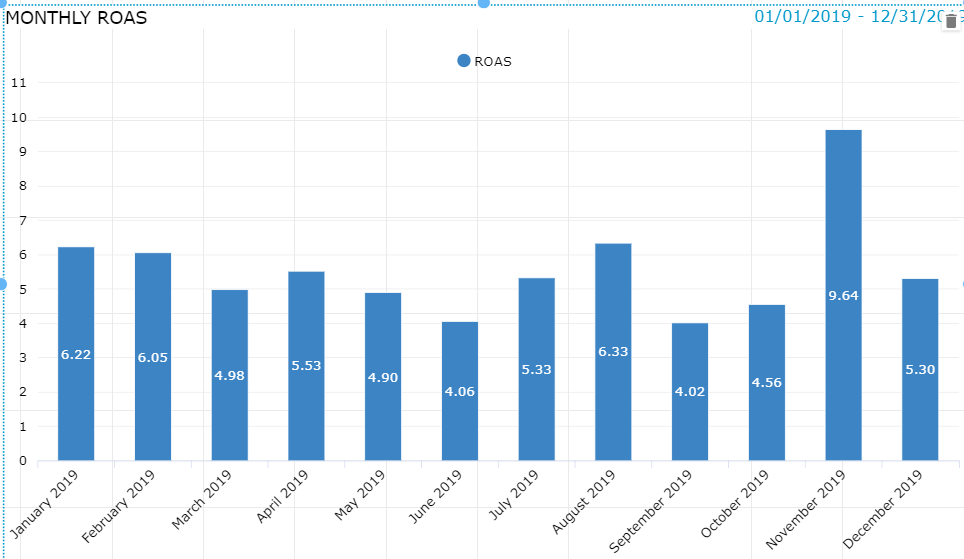 Whether you're an ecommerce company focusing on clothing or any other product, Wilson Digital can help you develop a digital marketing strategy that meets your unique needs. Get started by contacting us today for a free consultation.