$10,000 in AdWords Credit
What could your 501(c)3 do with $10,000 in free search engine advertising credits each month? Connect more clients to your services? Connect with donors? Build interest in a new program? An Ad Grant from Google and Ad Grant Management fro Wilson Digital can make that happen.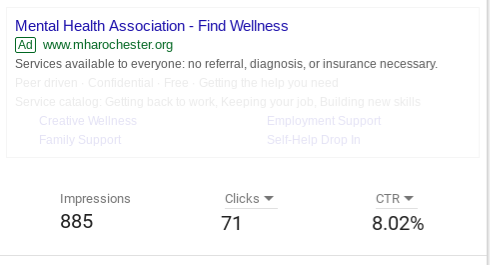 Proven Results
We know how you can make the most of your ad grant dollars. We create search ads that connect people with your organization right when they're looking for it and help you build your follow-through strategy when they land on your page.
Let us be your guide
With Wilson Digital's Ad Grant Management service, we'll help you apply for the Ad Grant, build your strategy, and implement an AdWords program that makes the most of your free advertising dollars.
Wilson Digital's Ad Grant Management Program includes:
New campaigns, ad groups, and ads created on demand
Dynamic Ads
Monthly reports with key metrics
Quarterly meetings to reassess goals and priorities
Guarantee AdWords Grant Account Compliance with 5%+ CTR or your money back*
Contact Wilson Digital today to find out if you're eligible for this program and get your search engine marketing campaigns started right away
*For the month in which the program falls out of compliance and the Ad Grant is suspended.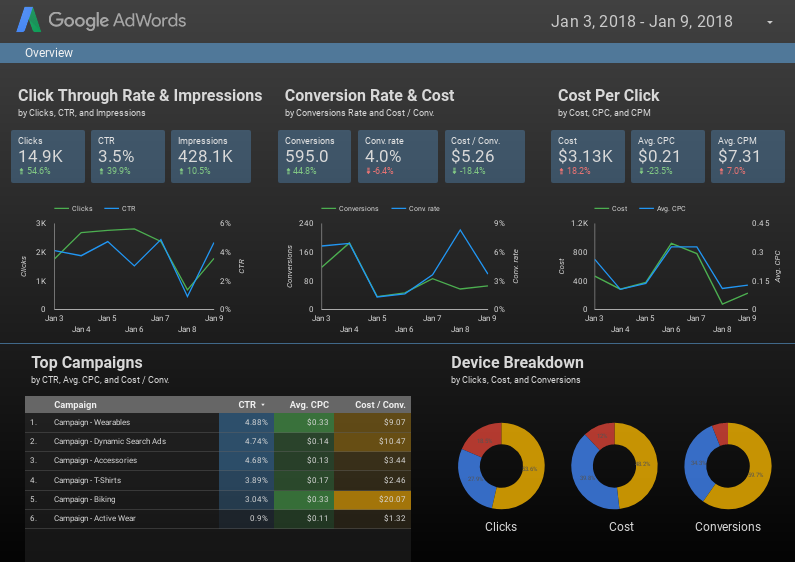 Send us a message or give us a call! Wilson Digital offers a free consultation for any of our services.